Caithness is blessed with some of the most beautiful and unspoilt scenery in Scotland and we will be more than happy to help you explore it.
As well as being the perfect base from which to start, the hotel has a range of information available about local sights and the owners can provide any assistance you might need during your stay.
Natural spots such as beaches, forests and the dramatic Stacks of Duncansby are a short drive from Wick, as is the former holiday home of the Queen Mother, Castle of Mey , which can be visited in the summer.
Within Wick itself, there are many areas of natural beauty and we can provide maps with walking trails so you can explore these on foot.
However the area can also be seen by boat, with sea tours on board the Geo Explorer showcasing the Caithness coast and its many features.
The award-winning Wick Heritage Centre a five minute walk from the hotel, provides an insight into the area's history, with a huge range of exhibits, artefacts and photographs.
The Pulteney Distillery the most northerly on the British mainland, offers the chance to sample the local whisky after a tour of the site and you can even bottle your own.
En-Suite Rooms
Lounge Bar
Private Garden
Function Hall
Home Cooked Meals
Internet Access
Off Road Parking
Railway Station Five Minutes Walk
One mile from airport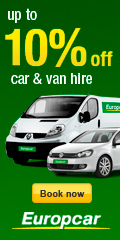 © 2010 The Nethercliffe Hotel. All Rights Reserved.